Storm Arwen hit our smallholding hard near the end of last year. I was just reeling from the news of my Dad's sudden death when an enormous storm rolled in and took down 7 of our trees. It seemed to be a physical reminder of the inward storm I was experiencing.
Phil and the older children went outside to assess the damage in the evening and already we'd lost some trees. We braced for the night ahead and prayed that nothing would damage any people or our home. We have around 100 trees here, so we were ripe for the picking as the wind gathered momentum.
Naming storms is a fairly new idea, I suppose it sort of personalises them, although it doesn't make them any friendlier! In many ways though I am thankful to Storm Arwen, for she taught me a lesson.
We woke the following morning and peered out nervously from behind the curtains, the winds were beginning to subside and the full damage was laid before us. We all went back outside to see what had become of our trees and property. It looked fairly shocking, trees blocked the driveway and the area by the barn was a huge tangle of branches. It was Saturday morning and it quickly became apparent that we would have to undertake some serious work if we were to get our bus out to get to our usual weekend activities.
I was so grateful that it was the weekend and the older children were all at home. They worked with Phil to move the trees and make a way where there had previously been no way through.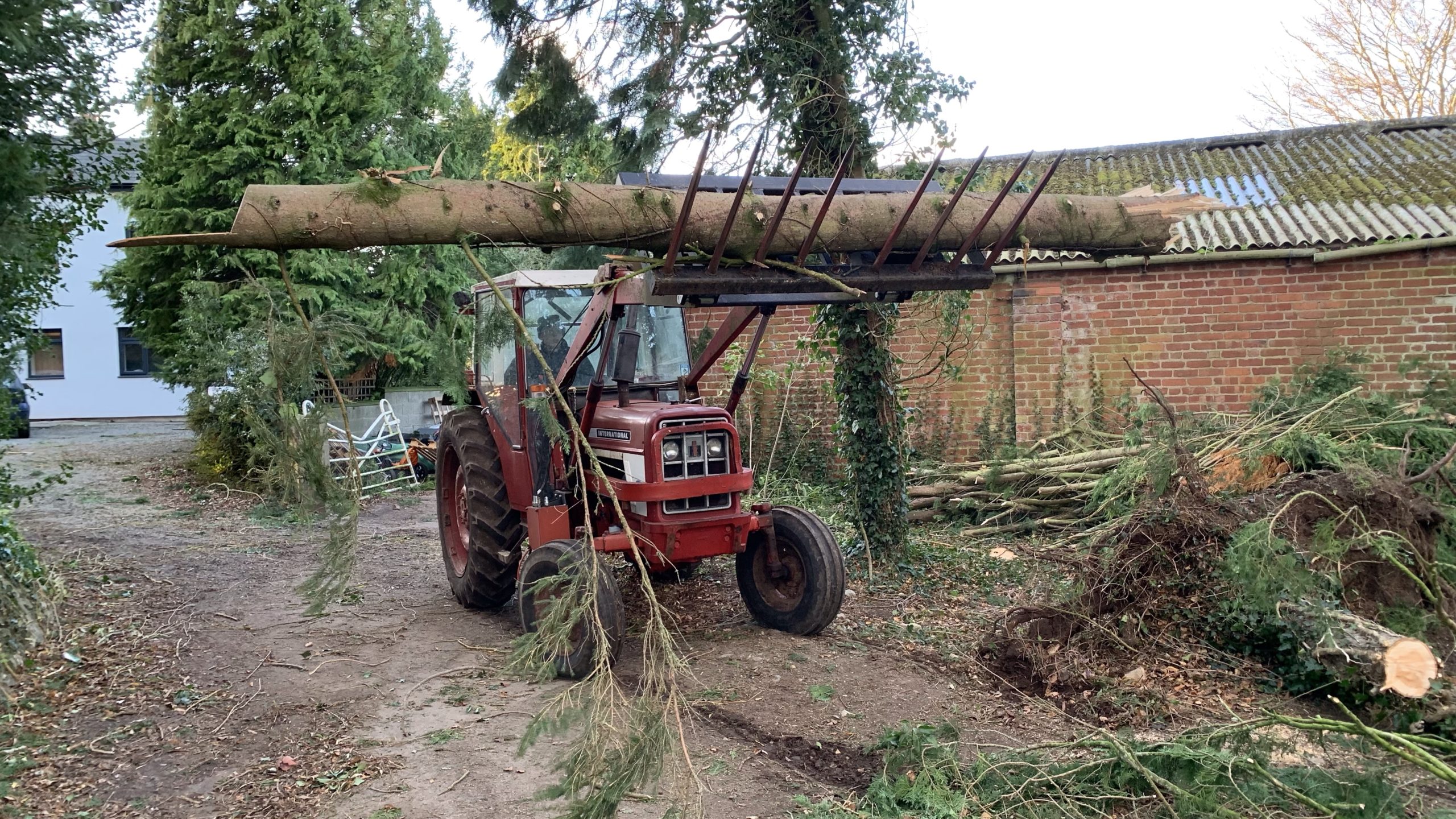 I suspect you can see how God was starting to speak to me through this. I was still so raw from my Dad's sudden death and I could see no way through the pain, but God was showing me. He gently demonstrated that the strength of my family, which he had given me, were going to help me find a way through my emotional storm.
The following weekend the family team got to work turning the fallen trees into logs. The chainsaw rang out all weekend, as a great pile of useful firewood was created. These trees had stood for decades and yet through their loss we were to be warmed and cared for, their loss was not in vain.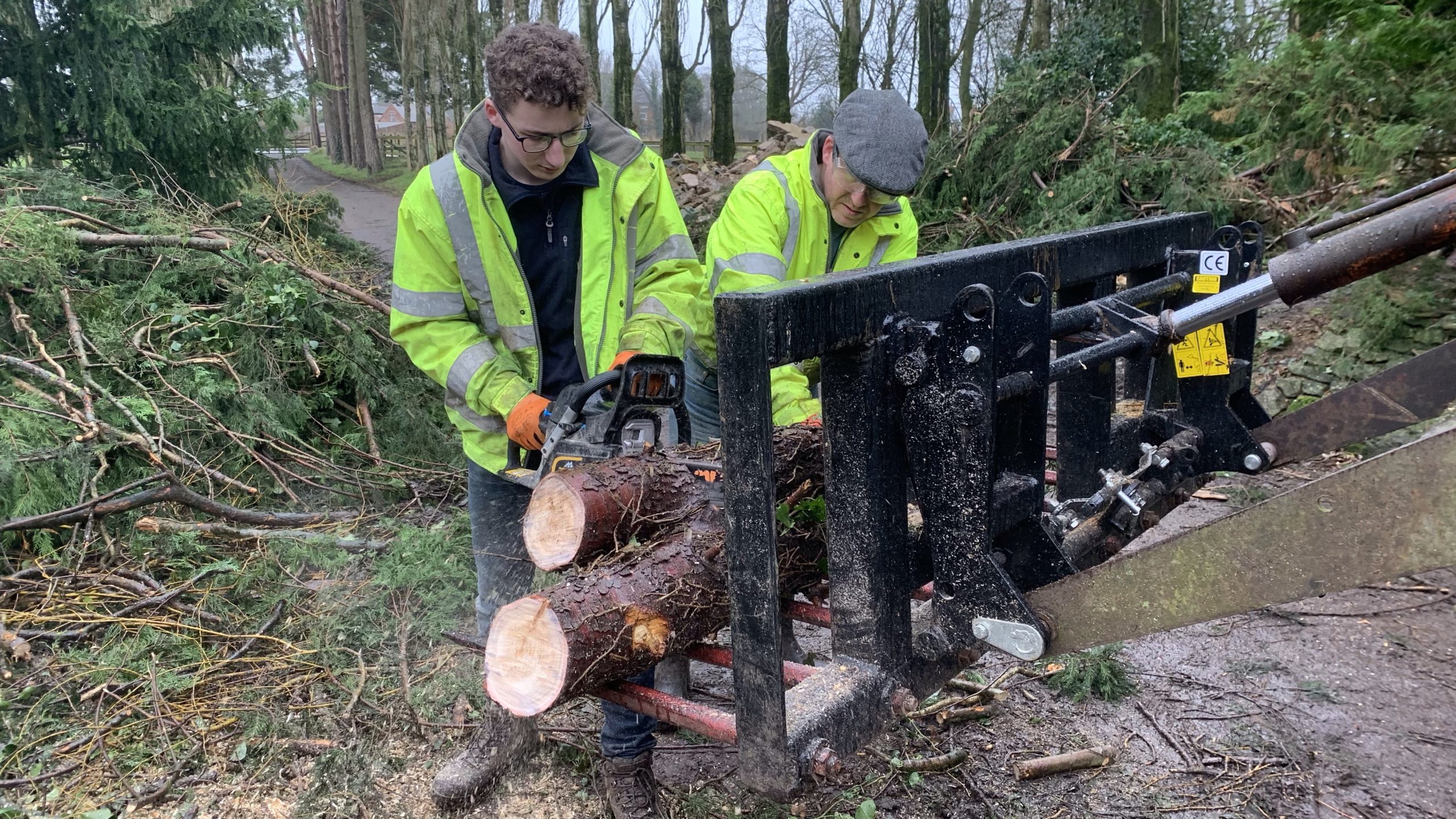 Again God was reminding me that he will always bring good from our pain. For he promises in Romans 8:28, 'And we know that in all things God works for the good of those who love him, who have been called according to his purpose.'
After Christmas we still had branches scattered around which were too small for firewood. After much consideration Phil decided to buy a chipper. We have so many trees that we felt that it was a worthwhile purchase. The chippings will go on our flowerbeds and in our compost bin to help keep our waste aerated. Nothing will be wasted.
God is so good, he continues to gently lead me through the pain of grief and He's using His creation to help me understand how he works through the storms of life.